My roommate for the summer, Erin, just got engaged last week at Disney World! Just look at that proposal picture! Dean did a great job of surprising her and the call I recieved after it happened was priceless. I couldn't wait for her to get home and tell me all the amazing details. I knew I wanted to decorate the room and surprise her when she got back so I rushed to Hobby Lobby. Erin came home to white streamers everywhere with big plastic diamond rings (below) I found in the "Princess Party" section. I thought they were perfect for the occasion!
As an engagement gift I also got Erin a wedding magazine and picture frame that said "Fairy tales do come true" for her proposal picture. This was the first time I'd actually bought an engagement present so I wasn't sure what to look for. I thought it would be a good idea to keep a few ideas ready for future engagements and here are a few of my favorites:
A decorated journal to store all of their wedding ideas in! This one can be bought from
ThePurple Table
on Esty for $9.00 or it would be an easy DIY project.
Engagement gift bag for the bride! This idea comes from
formalfringe.com
and is filled with wedding themed books, magazines, and a DVD. A bag full of spa items could also be an option to help the bride and groom relax throughout the wedding planning process.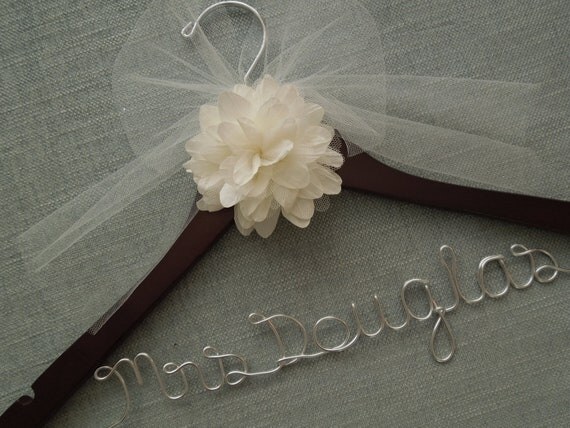 I also love these personalized hangers that can be found all over Etsy. This one is from
DivineDays
and is $26.00. This is perfect for those pictures of the wedding dress.
It is definitely a sign that you are growing up when it seems like everyone in your Facebook feed is getting engaged. Now I won't have to mindlessly wonder around Hobby Lobby trying to figure out the perfect gift the next time a friend gets engaged! Best wishes to Erin and Dean as they start their life together :)